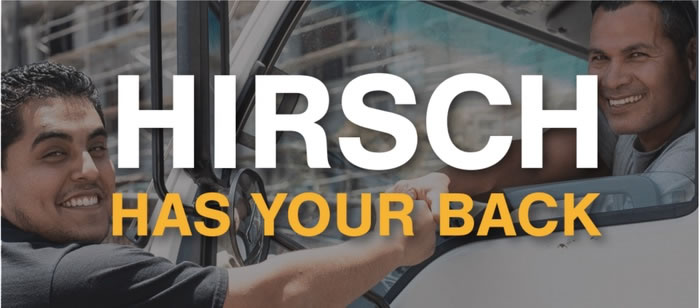 Dear Hirsch Pipe & Supply Family,
On behalf of all of us at Hirsch Pipe & Supply, I would like to take this opportunity to thank you for being a loyal customer of Hirsch. We are proud to stand with our customers as an essential business that is preserving the health and sanitation of the region. We intend to continue serving our customers with the same high service they deserve in the safest manner possible.
While we all work together during this crisis, I want to reassure you that the health and safety of our employees and customers is our number one concern. We are taking every precaution to protect you by implementing the following protocols at all of our Hirsch locations:
Social distancing has been implemented at all of our stores, including having all customer transactions and product pick ups outside the branch.
All stores are stocked with the appropriate cleaning supplies. We have increased the frequency of regularly scheduled cleaning and sanitization in all of our stores, with extra attention on the customer pick up areas.
All employees are taking precautionary health measures, including frequent hand washing, wearing protective gloves and changing them after every transaction, and staying home when sick.
Our Commitment is to
Always Have Your Back
All 23 Hirsch locations will remain open.
In order to provide you with the best customer service during this time, you can take advantage of the following services at all of our store locations:
Fast Pick-up: Call, text or order on Hirsch.com ahead of time, so your order is ready when you arrive.
If you prefer to have your order delivered, you can schedule a delivery to the location of your choice
If there's anything we can do to help your business make it through this crisis, please reach out to us anytime. I strongly believe the best thing we can all do right now is come together as a community and support one another. I have no doubt when this crisis passes, we will all come out of this situation stronger than ever before.
From all of us at Hirsch Pipe & Supply, thank you for all you are doing to keep our communities safe and sanitary.
Bill Glockner
President & CEO