Now that you've registered on Hirsch.com - What's next?? A new website can be a bit overwhelming, so we're gonna be breaking down our Hirsch.com features so you can be an online PRO in no time at all.
....What's that? You're still not registered?? CLICK HERE and get registered today!
Now.. ONTO OUR FIRST FOCUS!
Search: Product Comparison, Filtering, Categories
What is the fastest way to find a product? We recommend using the search function. As you type in search keywords, brand names, MPNs or even HPS quick codes, you will get a preview of popular results including products, brands and even relevant PDF specsifications. You are welcome to select a product from the preview, or complete your search to see all results. By default, products are ranked by Popularity.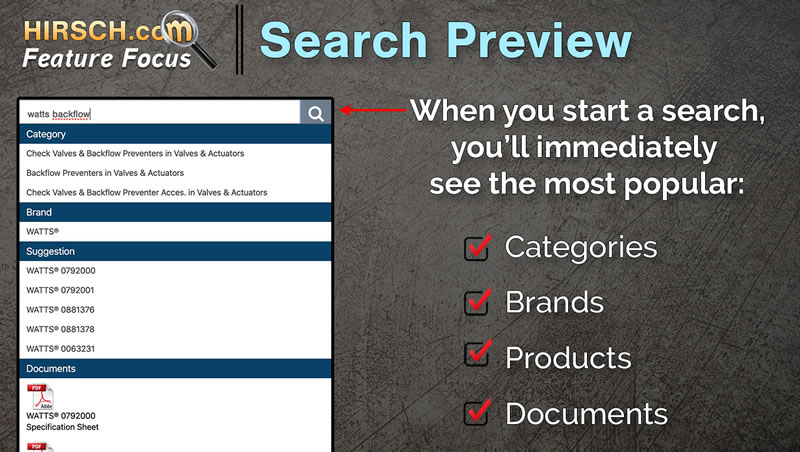 How can I narrow down my selections?
You have several options to help locate items. Firstly, you can filter the results using the left margin attributes. Depending on the search, you can narrow down by Brand, Category, and specifications such as color, dimensions, flow rates, and usage. Additionally, you can search within your results by typing in the "Search Within" box on the left, on the top of the filtering options.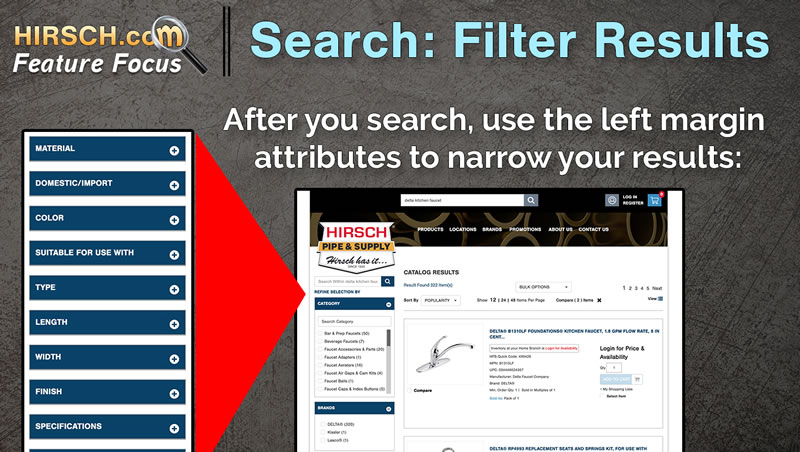 How do I compare products?
Simply check the "Compare" box next to the products ion question and click the "Compare" text - then you'll be rerouted to the comparison page where you're able to see a one to one specification comparison and highlight similarities or differences.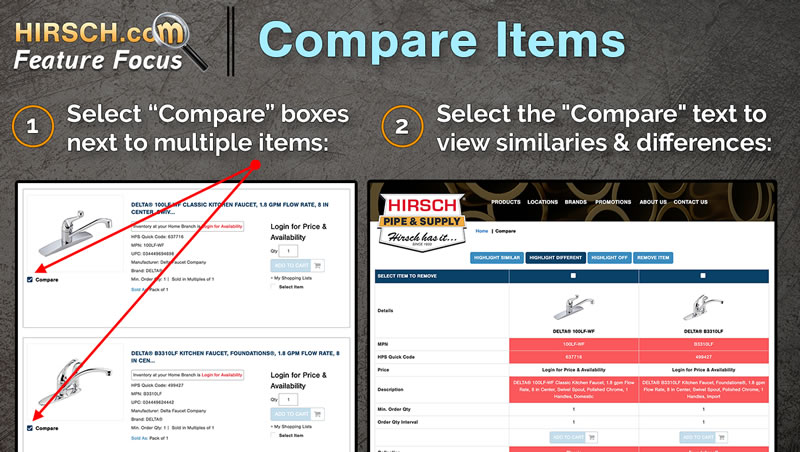 You can also check out the below video to see the search, filtering and comparison in action:
This concludes our Hirsch.com How-To feature focus!
Questions? CONTACT US!