我们希望能够帮助您针对各种各样的管道环境选择正确的阀门。我们为您提供品种丰富的阀门供您选择。这些阀门在本网战中都有详细的介绍。
This catalog has been published to assist you in choosing the correct valve for a vast number of piping conditions. The Aloyco product line makes available to you a very broad choice of valves. These valves are described in this catalog.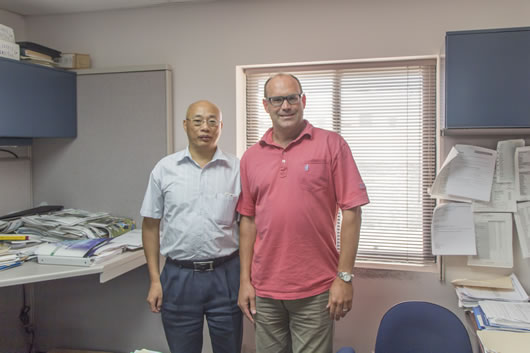 在选择最适合您的用途的阀门时应该小心谨慎。为了避免含糊不清,应该对每一个阀门做出精确的规定。在询价或订购时,应该对所需要的阀门做出全面、适当的说明。
Care should be taken to select the most suitable valves for your service(s). Exact specification of each valve should be made to avoid possible ambiguity. When requesting quotations and/or ordering the product a fully adequate description should be made.
必须确定与阀门连接的管道的公称通径。
Nominal size of the pipeline into which the valve will be placed must be determined.
在决定正确的阀门材料时,应该考虑下列因素:
The following facts should be considered in determining the correct valve material:
阀门所要控制的流体介质


the medium or media which will be controlled

流体介质的温度范围


the temperature range of the line medium (media)

阀门所要经受的压力范围


the pressure range to which the valve will be subjected

可能影响阀门工作的气候条件


possible atmospheric conditions which may affect the valve

阀门所要经受的、可能的异常压力或应力


possible extraordinary stresses to which the valve will be subjected

所要满足的安全标准或管道规程


safety standards and/or piping codes which must be met
为了满足实际需要,请特别注意所需阀门的压力-温度额定值。要特别注意密封材料和衬垫材料,这些材料相当程度上决定了阀门的压力-温度额定值。根据实际需要指定密封材料和沉淀材料,以满足或优于实际需求。
Please pay careful attention that the pressure-temperature ratings of a particular valve are in keeping with the requirements of the service. Pay especially careful attention to the packing and gasket materials as this may limit the rating as is the case with PTFE used as the standard in Aloyco valves. Specify alternative packing and/or gasket materials as necessary to meet or exceed your service requirements.
管道系统的完整性,未来的日常维护,防腐因素,现场装配,重量和安全性等等因素都是决定了阀门与管道连接方式所应该考虑的因素。
Considerations as to pipeline integrity, future maintenance, corrosion factors, field assembly, weight and safety should be given in determining the method of connecting the valve in the pipeline.
根据阀门种类、大小、压力、温度、安装环境等因素选择适当的运行方式或操作方法。
The means by which the valve is operated as supplied are shown for the valves in this catalog.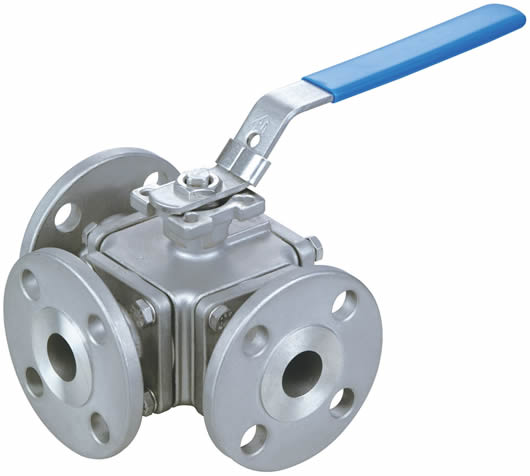 订购阀门时,请提供下列数据,避免不必要的反复和延误,确保所购买的阀门确实是自己所需要的阀门。
Please state the following information when ordering a valve in order to avoid unnecessary delays and to insure we supply you with the valve you have requested.
阀门通径


Valve size

压力界面材料:铸件和部件材料。


Pressure boundary material - metallurgy of the castings and components.

阀门种类:闸阀,截止阀,止回阀,蝶阀,球阀,等等。


Type of valve - gate, globe, check, etc.

终端连接方式,如果连接方式为焊接方式,还要提供连接管道的管壁厚度;如果连接方式是法兰,则要提供法兰表面或抛光度。


End connection including wall thickness of connecting pipe if weld end and any special flange facings or finishes

任何与标准配置不同的材料:密封材料,沉淀材料,螺栓材料,等等。


Any material deviations from standard - packing, gasket, bolting, etc.

任何附件:防酸保护层,锁定装置,链条操作,等等。


Any accessories - acid shield, locking devices, chain operation, etc.

人工或动力执行机构:请包括所要求的技术细节。


Manual or power actuators, please include details of requirements.

为了订购方便起见,请确定规格型号。


For convenience in ordering, specify by figure number. Contact Aloyco for additional assistance in valve selection.