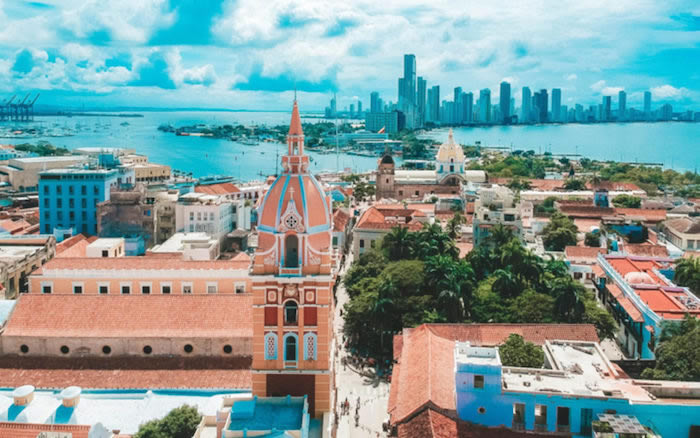 A City of Culture, Food and Color: Our Site Visit to Cartagena, Colombia
I'm am beyond excited to share with all of you our recent site visit to Cartagena, Colombia. Our travel team, Bill Glockner, Maribel Venegas and I traveled to Cartagena in May to experience the beauty of this city and plan our amazing customer trip happening in May 2020. For any of you who are wondering, is this a destination I want to go to? Is it safe? What is Cartagena all about? You'll want to read on and hear why Cartagena is a destination you don't want to miss out on. Leading up to our recent site visit, my only knowledge of Cartagena is what I was able find on Google and what I heard from friends and family who have visited. I know that Cartagena is rated as one of the top 10 destinations in the world to visit providing a good balance of history, food, and culture, however, I still had many questions and needed to experience it for myself.
In a nut shell, Cartagena lived up to everything I imagined it to be and so much more. It's a safe, beautiful and magical city. I fully understand why this colonial city is one of the most popular destinations for tourists to visit. Its narrow colonial streets, ancient walls, grand plazas, and Spanish-style houses with their giant doors and wooden terraces, phenomenal restaurants, incredible nightlife, make this city a place everyone will want to go back to again and again. Here are a few of my favorite experiences in Cartagena. This is just a taste of what's in store for you when you join us next year.
THE WALLED CITY
The walled city was my favorite part of Cartagena. Nestled in the center of Cartagena, the old city is surrounded by ancient stone walls and full of so much culture. Beautiful buildings, delicious, cutting edge restaurants and cafes, lively music, town squares full of life, funky bars…what's not to love? The old city is so colorful and bright and offers so much to explore.
Shopping in the walled city is yet another incredible experience. While walking through the narrow colonial streets, local vendors are selling little knick knacks like fedoras, ankle bracelets, etc. It's a fun way to take in the city's culture and experience some of the things Colombian's cherish. There's also plenty of unique stores for higher end shopping that rounded our tour through the walled city.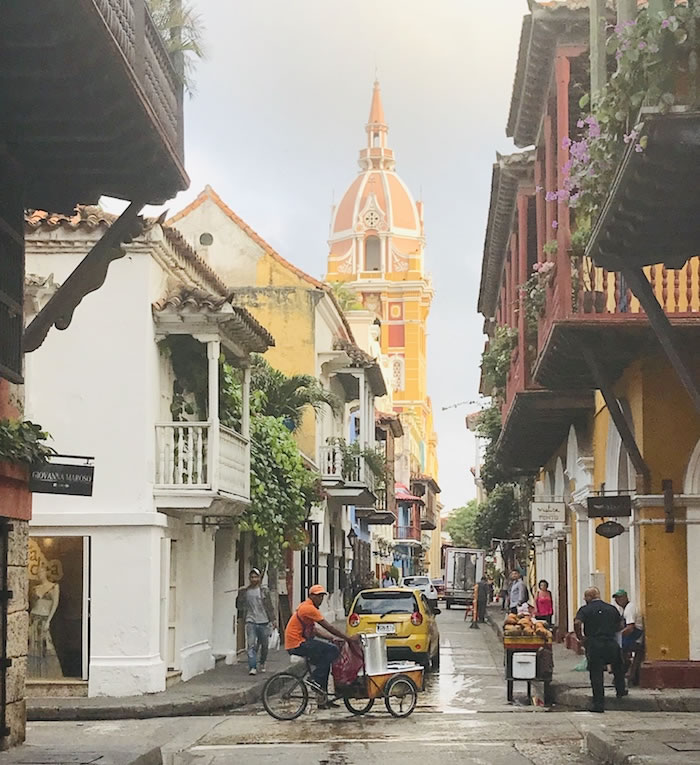 THE NIGHTLIFE
If you love a great party atmosphere, Cartagena's booming party scene certainly delivers. The music here is serious business. Salsa beats and booty bass, Cartagena's clubs offer a sexy style and spirit to dance the night away. One of our favorite clubs, Alquimico bar, a former two-story mansion dating back to 1910 that sits in the heart of the Walled City. This super sexy bar offers incredible music and features delicious cocktails. This is definitely a bar you'll want to go into while strolling through the streets in the Walled City.
We also had the pleasure of visiting the Getsemani neighborhood. This area centers on Holy Trinity Square, where laid-back groups gather to drink beer, listen to street musicians and snack on delicious street food. There are plenty of brewpubs, cocktail bars offering live latin music and one of my most favorites of them all, Havana.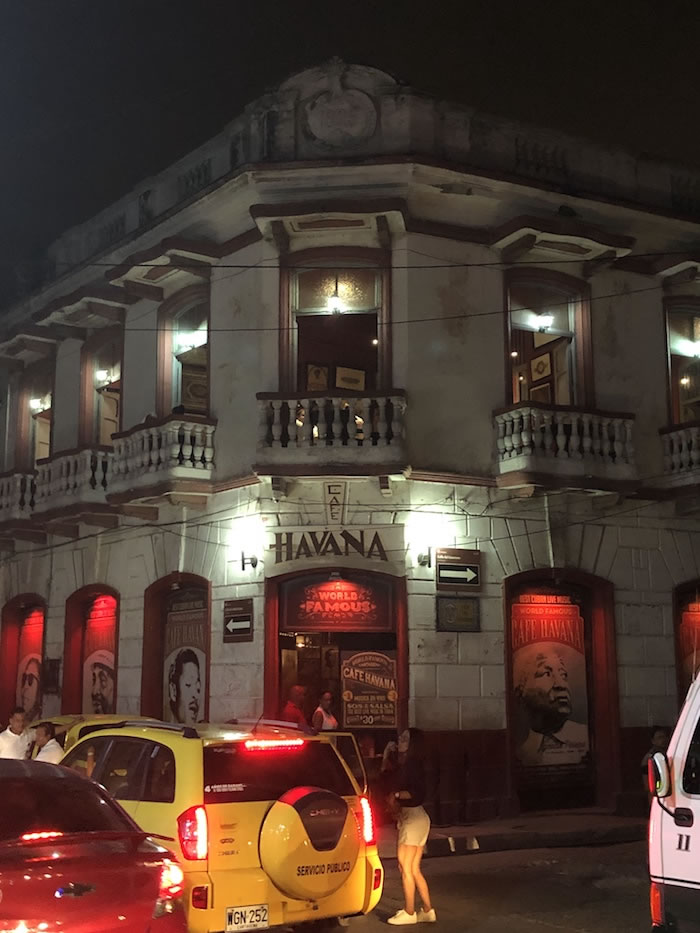 THE HYATT REGENCY
The Hyatt Regency is a breathtaking hotel with panoramic views of the walled city and the Caribbean waters. Our team toured every inch of this hotel (even behind the scenes). The 261 room hotel is filled with every amenity you can imagine. Three gorgeous infinity pools, a relaxing spa, coffee bar, fitness room, incredible restaurants and so much more. The Hyatt Regency delivered an amazing five star experience our entire stay.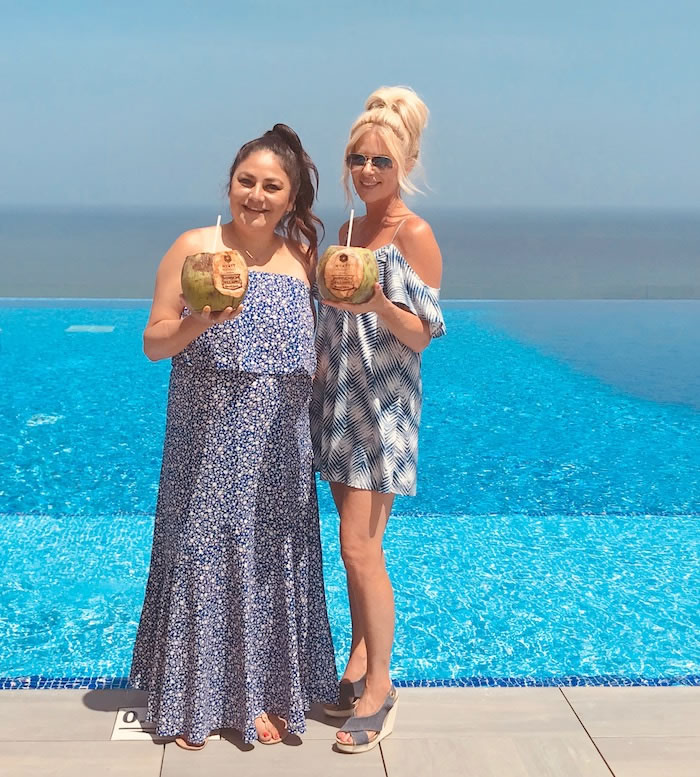 CASTILLO DE SAN FELIPE DE BARAJAS
There are so many incredible places to tour while in Cartagena. One of my favorite tours was Castillo de San Felipe de Barajas that was built by the Spanish in 1536. This fortress sits in the middle of the city overlooking the caribbean coast and provides incredible views of the entire city of Cartagena. At the top of the fortress you can wander through the tunnels of the fortress and take in the sights and sounds of a truly historic fortress.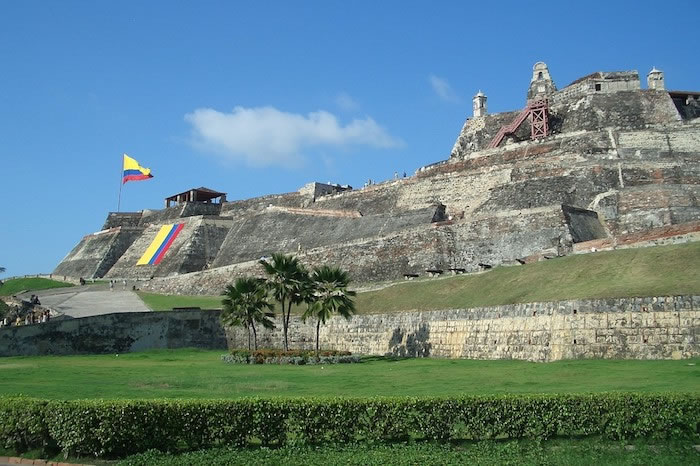 This is just a glimpse into what to expect when we all travel to Cartagena in May 2020. If you haven't signed up for this amazing adventure, it's not too late. Our trip promotion started in March 2019 and even if you haven't signed up, you are still earning trip points as of March. To be eligible for this trip, you must register for the trip simply by going to www.travelwithhirsch.com. Fill out the registration form and your company will be assigned a trip quota. Every month of the promotional period, you will receive an email with how many trip points you've accumulated and the progress you are making towards your goal of traveling with Hirsch to Cartagena.
We look forward to traveling with you next year! If you have any questions, please feel free to give me a call or shoot me an email - 818-756-0900 ext. 99618 or nnixon@hirsch.com.