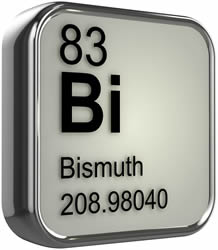 二十多年来,美国尼伯科在无铅*给排水产品的开发和商业化领域一直处于领先地位。1992年,美国尼伯科是美国国内第一家使用铋基合金制造一系列无铅黄铜和青铜管件及阀门并推向美国国内给排水产品市场的制造商。今天,美国尼伯科制造了大量无铅阀门、管件和法兰。HydraPure®(液纯)系列产品是由硅基Performance Bronze™(高性能青铜 - 坚铜)合金制造的,其机械性能远远超过传统的给排水合金产品。远见卓识和丰富经验使美国尼伯科能够敏锐意识到未来可能出现的法规限制,能够始终走在给排水行业的前列 - 并保持AHEAD OF THE FLOW®(流体行业领先者)。
For over two decades, NIBCO has been at the forefront of development and commercialization of lead-free* plumbing products. In 1992, NIBCO was the first domestic manufacturer to introduce a line of lead-free brass and bronze fittings and valves using a bismuth-based alloy into the domestic plumbing market. Today, NIBCO manufactures a vast collection of lead-free valves, fittings and flanges. The HydraPure® line is manufactured from the silicon-based Performance Bronze™ alloy, which exhibits mechanical properties far exceeding traditional plumbing alloys. Vision and experience have enabled NIBCO to stay ahead of regulations, ahead of the industry - and AHEAD OF THE FLOW®.
1992年,美国尼伯科推出第一代HydraPure®(液纯)无铅产品时,使用了C89844铜铋合金。我们首先发现,用铋和其他成分取代铅不仅影响可制造性和产品安装,而且还影响其使用寿命,这在当时是具有前瞻性。类似的合金,包括铜铋合金C89833和C89836,今天仍被许多给排水行业的阀门和管件制造商使用。
When NIBCO introduced its first generation of HydraPure® lead-free products in 1992, NIBCO utilized the copper-bismuth alloy C89844. We discovered first hand that replacing lead with bismuth and other constituents not only affects manufacturability and product installation, but also service life - foresight way ahead of its time. Similar alloys, including the copper-bismuth alloys C89833 and C89836, are still being used by many plumbing valve and fitting manufacturers today.
但是,我们是专业制造商,我们不仅研究、开发和测试无铅合金,而且还研究、开发和测试无铅合金产品的生产工艺、制造方法和质量控制,这使我们能够更好地理解铋基合金所表现出的许多技术缺陷。
However, our level of expertise with not only research, development, and testing of lead-free alloys, but also with production methods and quality controls, have given us a better understanding of the many technical pitfalls exhibited by bismuth-based alloys.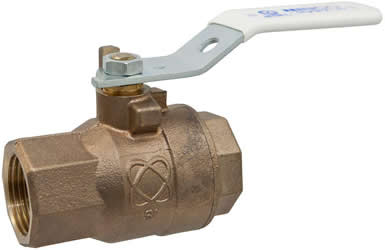 因此,在所有给排水行业产品制造商中,美国尼伯科更加重视并专注于高质量、硅基Performance Bronze™(高性能青铜 - 坚铜)系列铜合金:C87600和C69300,而不仅仅局限于无铅铜铋合金。2009年,美国尼伯科根据不断变化的无铅给排水产品的要求,推出了新一代HydraPure®(液纯)硅Performance Bronze™(高性能青铜 - 坚铜)阀门、管件和法兰。
For these reasons, among others, rather than merely setting on a lead-free copper bismuth alloy, NIBCO chose to focus on the high quality, silicon-based Performance Bronze™ family of copper alloys: C87600 and C69300. In 2009, NIBCO launched a new generation of HydraPure® silicon Performance Bronze™ valves, fittings, and flanges in compliance with changing lead-free plumbing requirements.
美国尼伯科HydraPure®(液纯)硅Performance Bronze™(高性能青铜 - 坚铜)产品的优点包括:
NIBCO HydraPure® silicon Performance Bronze™ products benefits include:
第三方检测耐腐蚀性(脱锌和应力腐蚀开裂)


3rd-party tested corrosion resistant (dezincification and stress corrosion cracking)

美国国家卫生基金会/美国国家标准协会NSF/ANSI 61-8标准商业热水(82℃) - 包括附件F和G标准


NSF/ANSI 61-8 Commercial Hot (180℉) - includes Annex F & G

美国国家卫生基金会/美国国家标准协会NSF/ANSI 372标准


NSF/ANSI 372

符合或优于美国制造商标准化协会MSS标准


Meet or exceed MSS standards

5年、125%产品质量保证


5-year, 125% warranty

安装简易


Easy to install

易于确认为无铅产品


Easy to identify as lead-free