Delays:
All orders are accepted subject to the understanding that we are not responsible for delays caused by fires, floods, accidents, strikes or other circumstances beyond our control.
Warranty:
Elkhart Products Corporation, Plumbing Products Division, warrants that all fittings will be free from defects in materials and workmanship for the period of 50 years. Installation of the product outside of the intended use of the product or installed against the recommended installation instructions will void the manufacturing warranty. A manufacturing defect is defined as one that will impair their usefulness provided they are used in the service for which they are recommended. Any fitting which proves to be defective will be replaced or a credit issued but no incidental labor charges, expenses or damages will be allowed.
Dimensions:
Recognizing the need for dimensions to enable our customers to figure tube lengths, we have included roughing-in dimensions in this catalog. These dimensions are furnished in accordance with the latest information available at the time of publication and are for estimating purposes only. If more exact information is required, it is suggested that the factory be consulted.
Packaging:
EPC Wrot fittings are packaged in cartons with easy to read labels to facilitate handling and identification. No individual carton contains more than 100 pieces and most items are packaged in master cartons clearly marked with identifying labels. Box quantities are shown in the catalog next to each item. Where no quantities are shown, packaging will be subject to customer's specification.
*Also available in individual bags with bar coding.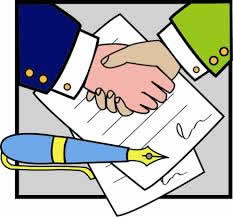 Factory Option Items
Factory option items (indicated by an asterisk) are available with an 8-10 week lead time and special pricing. They are non-cancellable and non-returnable. Elkhart Products cannot be responsible for delays on special order items.
Special Cleaning:
EPC fittings may be cleaned and bagged or cleaned and capped for oxygen orders. Consult the EPC representative nearest you for price and delivery.
Net Weights:
Approximate net weights in pounds are shown for each item in the catalog for the purpose of estimating the weight of shipments to meet the terms for freight allowance.
Sizes:
Unless otherwise specifically stated, all copper end sizes shown in this catalog are nominal tube sizes. For the guidance of the refrigeration trade and others accustomed to dealing in "O.D. tube sizes," the nominal size of a fitting is always 1/8" less than the actual O.D. size of the tube to be used with it.
Return Goods:
A 25% restocking charge will apply to all goods returned, not due to defects in materials, workmanship, or shipping errors. Please consult your EPC representative for a Return Goods Authorization (RGA).